"The most effective solution to defeat varroa"
Mauro Tagliaferri
Mauro Tagliaferri – Inventor and Beekeeping research manager
Mauro is the Bee Ethic's inventor and patent holder. He is a young entrepreneur from Gubbio (Perugia – Italy). He always took care of the family's land and bees with passion, focusing on the preservation of biodiversity and the ecosystem. These values led Mauro to search for solutions to foster natural beekeeping and finally discover the anti-Varroa heat treatment. In 2012 he partnered with the beekeepers' cooperative of Gubbio / Gualdo in Italy. In 2013 he filed two patents for the treatment and air conditioning against Varroa, inside the hives. In 2014, after years of research, he decided to commit fully to Bee Ethic, filing two international PCT patents and registering the Bee Ethic trademark. In 2015 he marketed the first version of the Bee Ethic hives.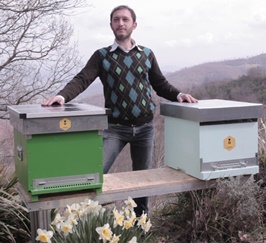 Eng. Ascanio Tagliaferri – Technical Director and Administrator
Ascanio is Mauro's brother. They worked together for the past 10 years in Skanergy, a limited liability company. Ascanio obtained a second University Degree in 2006 and worked for a few years in a large photovoltaic company near Bologna. He then decided to start Skanergy, a company that has installed around 5,000 kWp of photovoltaic energy generators in Italy. In 2012, he decided to refocus the company on the Bee Ethic project, which was taking steam. Ascanio is responsible for technical research, prototyping and production. Currently he has assumed responsibility for administration and production.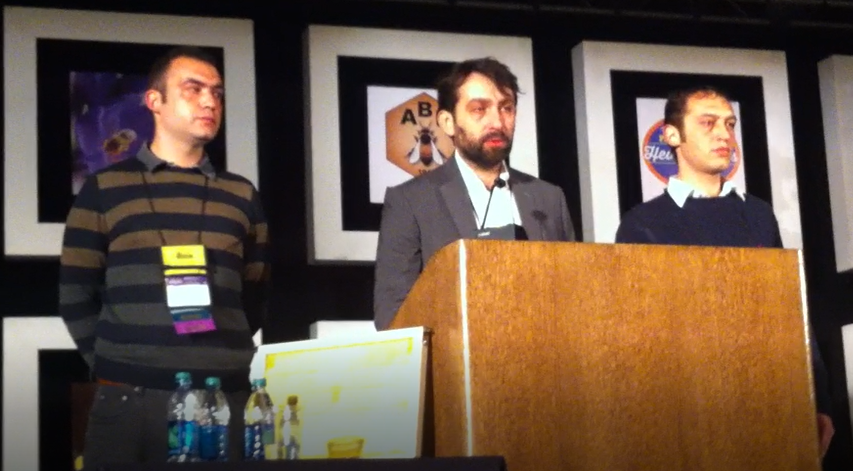 Fabio Artuso – Sales Director
He is the first private investor who had confidence in Bee Ethic's potential. He believes that money should go where the heart beats … and Fabio's heart beats close to nature!
Fabio has worked as a diplomat for several years and is now consulting with several international organizations supporting the development of emerging economies. He is responsible for the international expansion of the company.
Aldo Biondi – Strategic planning
He is an investor with an agronomist background. Aldo has been a beekeeper for several years. He fell in love with the project and decided to support the team both financially and by sharing his many years of experience in developing economies. Aldo currently supports the company's international expansion.
SOME OF THE EVENTS OF RECENT YEARS
ITALY - APIMELL SPECIAL EDITION - 26-27 OCTOBER 2019
SPAIN - Bee Ethic @ 37 Feria Internacional de Apicultura de Pastrana 2019
ITALY - HONEY BEE HEALTH SYMPOSIUM - ROME 13-15 Febraury 2019
ITALY – HONEY DAYS – LAZISE 2017
US - Bee Ethic @ ABF CONFERENCE – GALVESTON (TX) 2017
US - Bee Ethic @ ABF CONFERENCE – JACKSONVILLE (FL) 2016
ITALY - BEE ETHIC @ APIMELL 2016 - Mauro presents Bee Ethic togheter FAI - Federation of Italian Beekeepers